As the present Principal of Visakha Vidyalaya, I'm delighted to send this message at the re-launch of the official website of our school.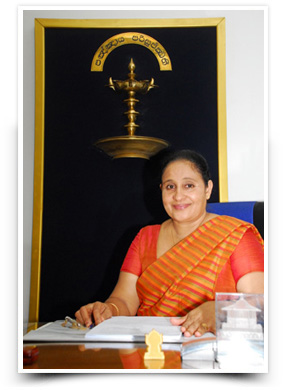 Visakha Vidyalaya has been recognized as the leading girls school in Sri Lanka for several decades, due to the outstanding performances Visakhians have displayed both here and abroad. As such I'm greatly indebted to the founder of our school, the great philanthropist the late Mrs. Jeremias Dias, for her noble vision of establishing a Buddhist school for girls in Sri Lanka at a most difficult time. I like to place on record my appreciation of the long line of past principals for their visionary leadership in developing the school to its present status. I would also like to thank the past and present teachers for their dedication and commitment to produce exceptional results in all fields of education; and all its students for bringing fame and recognition to the school through their achievements.
For nearly a century Visakhians have been trained to excel in all co- curricular and extra curricular activities, whilst inculcating sound values and high principles within a Buddhist framework, to face with confidence and poise the challenges in an ever changing global environment.
The re-launch of our website connecting past and present students around the world, is a significant step in our pursuance of keeping pace with the latest technological advancements in the world. Today my message to Visakhians is to move forward with dignity, to reach your goals; bearing in mind our role model 'Visakha' who earned the respect of all, for her wisdom and benevolence.
I wish all of you the very best in your future endeavours.
May the 'Noble Triple Gem' bless you.!!
Mrs. Sandamali Aviruppola.
Principal