Visakha Vidyalaya conquered the 13th annual Ladies-Visakha water polo encounter and took home their sixth consecutive M. N. Edussooriya title. Named after Visakha's past principal Mrs. M. N. Edussooriya; the rivalry of Ladies' College and Visakha Vidyalaya in water polo came alive on 28th October 2016 at the Sugathadasa Stadium.
The victorious Visakha team in fact was an experienced playing outfit comprising three of their past captains. Skippered by Nadishka Senanayake; the team had the services of seven Sri Lanka representatives from the recently concluded South Asian Aquatics Championship including the captain of the Sri Lanka national team - Sharleen Peiris at their disposal.
The triumphant squad of this year is as follows:
· Nadishka Senanayake (Bar)
· Bulani Perera (Wing)
· Kavee Perera (Goalkeeper)
· Sayuri Dharmapriya (Bar)
· Nuravi Assalarachchi (Wing)
· Venushka Senanayake (Wing)
· Damithri Munasinghe (Bar)
· Sharleen Peiris (Prop)
· Tusari Ekanayake (Center)
· Janisha Katuwapitiya (Wing)
· Asini Kariyawasam (Wing)
· Chethya Liyanage (Goalkeeper)
· Januli Dezoysa (Wing)
With this brilliant setup it is just fair to say that Visaka is spoilt for choice and the girls in blue confidently made history making every Visakhian proud with the precious M. N. Edussooriya title!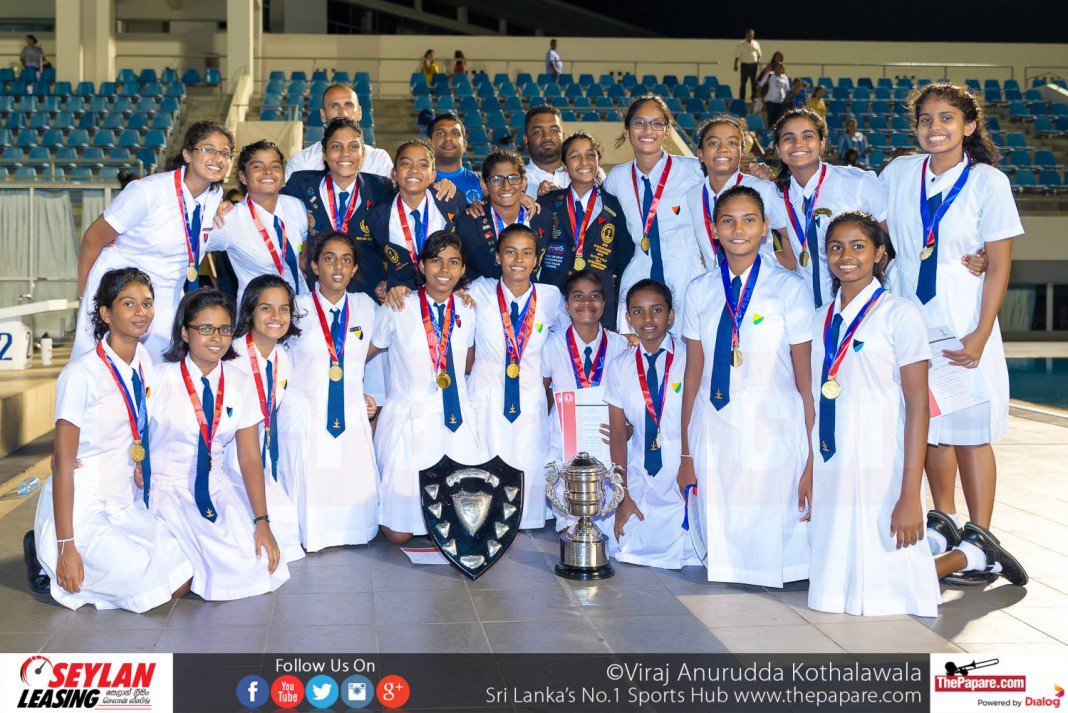 This article was extracted from http://www.thepapare.com/visakha-grab-their-6th-consecutive-lc-vv-title/