Junior national champion Nethmi Waduge of Visakha Vidyalaya; created history when she defeated Netherlander Daevenia Achong to win the ITF Junior Circuit Week 2 marking a new high in Sri Lankan tennis history.
The ITF Junior Circuit is a continuing series under the International Tennis Federation which commenced on the 5th of September 2016 with the Week 1 games. Week 2 started off on the 12th of September and Week 3 on 19th September at the Sri Lanka Tennis Association (SLTA). The tournament featured the best among the youngsters from around the world and the progress made in circuit would add points to the respective international rankings of the players.
Nethmi performed well beating Pei-Yu Lai and Anoushka Wooller from the United Kingdom and proceed into the quarter finals of the girl's singles category. It was a tough challenge for her to come through to the finals of the second week competing against the heavyweights in the international circuit.
Gaining entry via a wild card entry, she defeated Achong of Netherlands and it was remarkable of her to fight back having lost the first set to the European national.
She qualified for the finals defeating Sara Nayar of Malaysia who was the fourth top seeded player.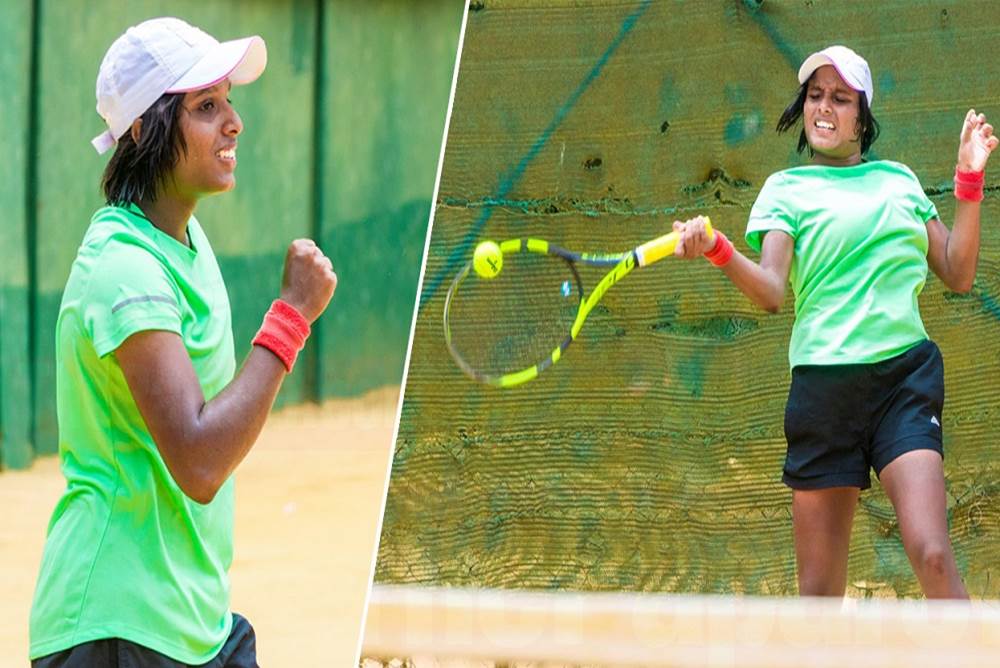 This article was extracted from http://www.thepapare.com/nethmi-waduge-wins-itf-circuit-week-2-colombo/